November 2009 proved to be the end point of one the great literary hunts of recent times. Brooke Magnanti revealed herself to be the elusive Belle de Jour, author of two best-selling diaries about her experiences as a London call girl. She talks to Fleeting's David Whelan about her love of ancient monuments, where she sits on the Periodic Table and entertaining aliens.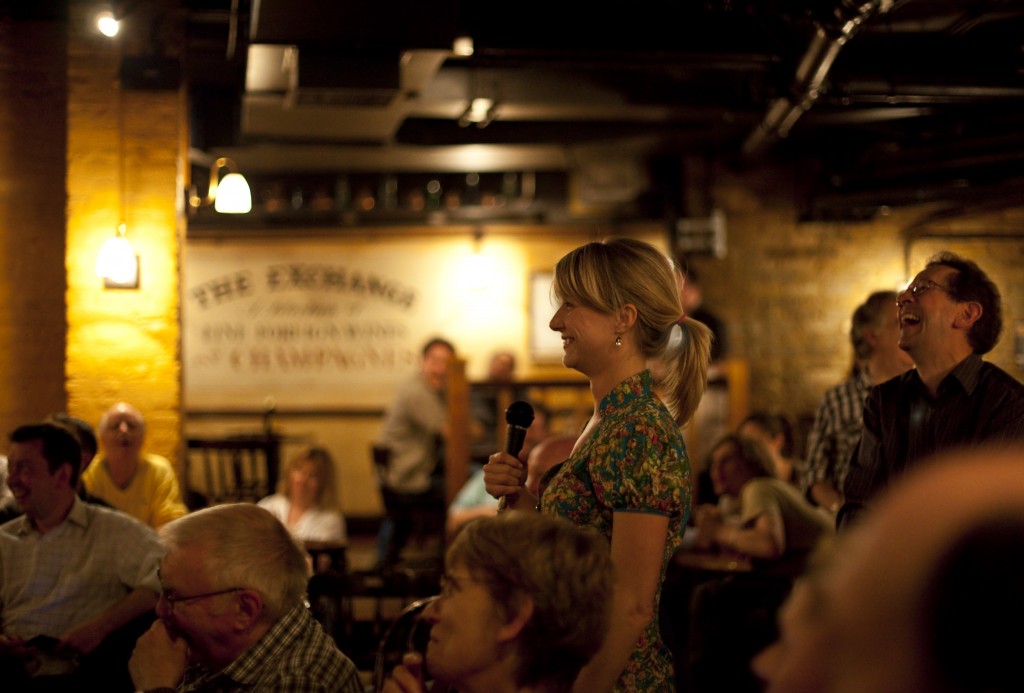 What would be the most fun thing you could do, right now?
Grab a kayak and go for a paddle. But it looks like it might rain.
If you were now thirteen again, what would you do that you did not do when you were thirteen the first time, and what would you not do that you did?
At thirteen I didn't do much apart from study, read, and go to the beach. I'd study less and go to the beach more. Oh, and learn to ride a pushbike. Didn't learn that until I was sixteen, which was a very silly thing to put off.
Are boys meaner than girls, or vice versa?
Girls are meaner. Always girls. Boys are louder at it but girls are more effective. It's what we have instead of political clout and fists.
Of which lost or destroyed culture are you most fond?
Middle Kingdom of Ancient Egypt. Ask me about obelisks next time you have a few hours and a suspension of disbelief to spare. No aliens are involved, promise.
Why won't the aliens step forth to help us?
They're trying, but because they're not carbon-based, we don't recognise them as living nor their actions as interventions. Or maybe they're watching from afar and laughing. I'd like to think we are at least entertaining even if only in a Jerry Springer sense.
Is the sky the limit?

No, but the edge of the universe might be. Then again it might not. Can you tell I read too much Carl Sagan as a kid?
Are you much of a cook?
I love to cook. Am obsessed with things that ferment, and the airing cupboard is full of gently bubbling cider-to-be. I also do a bit of charcuterie, bacon, chorizo, and salt beef.
Could Mendeleyev place you correctly in a square on a chart of periodic identities, or would you resonate all over the board?

Helium. For a long time it was thought I bonded with nothing, but it turns out if superheated to plasma form I can just about join in with an excimer.
If you learned that you would expire tomorrow at 5pm, what would you seek to do until then?
Eat more cheese, get drunk, and sit outside watching the sky. With so few hours left there wouldn't be enough time to talk to all the people you'd want to so best to chill out alone.

Do you believe in ghosts, or want to believe in ghosts but really can't, or dismiss ghosts outright?

I want to believe in ghosts. In the same way I want to believe in gods and homeopathy. A capacity for faith probably makes life a little nicer in so many ways. But sadly I was not, as Lady Gaga might put it, born that way.
Brooke was interviewed by David Whelan, who asked questions from his copy of The Interrogative Mood: A Novel? by Padgett Powell.