Nic Kelman's debut novel girls was a Book of the Year in The New York Journal and The San Francisco Chronicle. In 2011 he sold his screenplay, Genneris, to Steven Spielberg, and is now writing a movie for Warner Brothers. He talks to Fleeting's David Whelan about anguish, Turner, and the bioelectrical phenomenon we call "ghosts".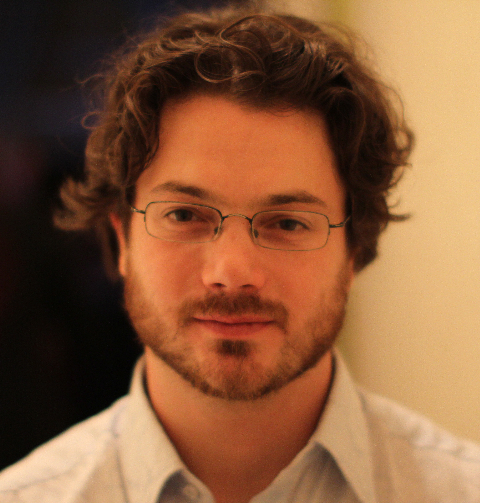 Who is your favourite painter?
Turner. There's something about his particular flirtation with the abstract which never quite becomes divorced from representation that moves me tremendously. The lens he gives us to see the world exposes a certain collection of emotions and realties I wish I could see all the time. And as if that wasn't enough, I wish I had his dedication to my own work–I, for one, believe the story about having himself lashed to the ship's mast during a storm in order to better understand his subject.
Are boys meaner than girls, or vice versa?
They're different. Girls have a knack, I believe, for intentionally crafting and causing emotional anguish the likes of which boys aren't even aware exists until they are unfortunate enough to be on the receiving end. Boys, on the other hand, perhaps because of this very ignorance, can be just as mean in their thoughtlessness and disregard for other people's emotions. Not that there aren't intentionally cruel boys or selfish, thoughtless girls.
Would you like to send a love letter to anyone?
My fiancé, Ana Tajder. We're getting married September 1st.
Congratulations. Why won't the aliens step forth to help us?
Because even they're governed by the Laws of Relativity.
Do you believe in ghosts, or want to believe in ghosts but really can't, or dismiss ghosts outright?
I believe there very well could be some phenomena we don't understand that we call "ghosts." The bioelectric field we generate is quite intense and the idea that it could leave impressions behind on particular physical locations in moments of intense anguish doesn't seem that far-fetched to me. Then if people (or animals or young children) are particularly sensitive to external effects on their own bioelectricity, maybe this is what we call "ghosts." There are certainly more things in heaven and earth…
Of which lost or destroyed culture are you most fond?
There are so many it's hard to choose just one, but if I had to, I would say Victorian England. The primary characteristic that attracts me to any lost culture is to what extent they valued human qualities over material gain and society over the individual. Thus Classical Greece and Rome and Shogunate Japan are also among my favorite lost cultures, but I think Victorian England may have reached the pinnacle of holding honor, integrity, and "the greater good" higher than the qualities we seem to value today. Now, of course, I am well aware that Victorian England was also exceedingly cruel and unjust in many respects (as were the other cultures I've mentioned), as well as highly financially motivated–whether because of its labor laws, treatment of native populations, or licensing of the first global mega-corporations. And one only has to read any Victorian novel to see reference to how many pounds a year a character has as one of their defining qualities. But when you really study the history of Victorian England or examine its art, you come to see that on the individual level, a great many important decisions that shaped the course of the history of the entire world were made on the basis of holding personal the greater good above any sense of personal gain–including financial. And ultimately I think this is something we could benefit from today, however enlightened we may believe we have become in other respects. Our enlightenment, particularly for the last 30 years, has struck me more as good public relations with our own consciences than it has as any real humanitarian progress.
Have our lips ever done what we wanted them to?
From Demosthenes to Obama, the orators seem to know what they've been doing. Modern advertising and PR seem to be, unfortunately, very effective. Every time I go to the opera, they seem to be managing. And a kiss is never just a kiss.
Nic was interviewed by David Whelan, who asked questions from his copy of The Interrogative Mood: A Novel? by Padgett Powell.