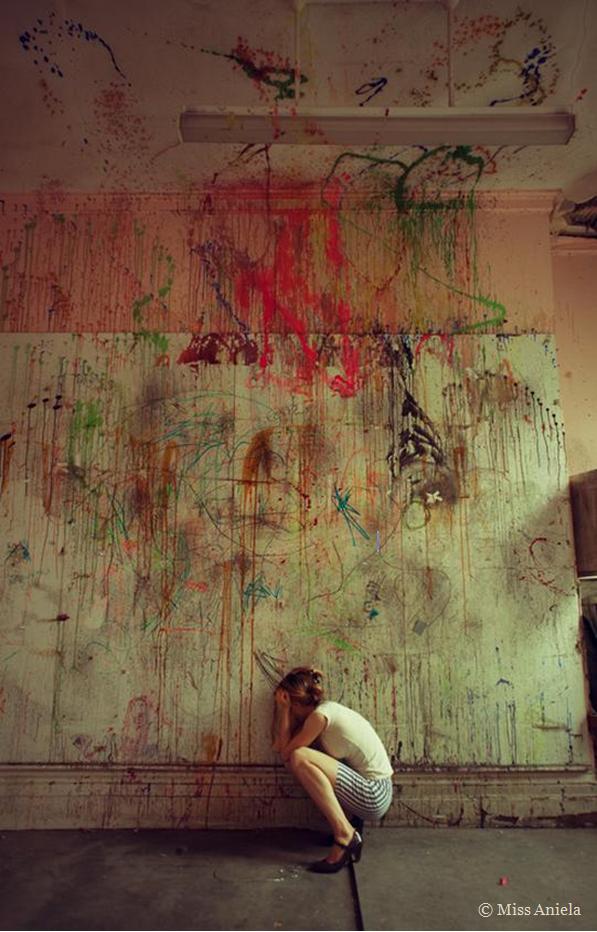 Six months before she died – it must have been just before she was diagnosed – I saw her, but she didn't see me.
I was in our living room. It was two or three in the afternoon. My girlfriend was working so it was just me in the flat, rambling around. I do most of my day's work in the morning. I usually have a burst of energy and get started at eight or half-past and go straight up to lunch. I don't do anything much in the afternoon: half-hearted reading, play some music, go to bed. If my girlfriend's not working sometimes we go out – just for a drink or something – before I get my second burst of energy in the evening. But that afternoon my girlfriend was working and I was alone.
Her name was Hannah. Literally a friend of a friend. About thirty-seven I thought when I first met her, but forty-two as I now know. My girlfriend and I met her when we went to dinner once at my girlfriend's best friend's. My girlfriend's best friend always invites a couple of other people along whenever we go to his for dinner. I used to be a bit slighted by this but over time I came not to mind, almost enjoy it. If nothing else it meant that myself, my girlfriend and her best friend didn't dwell on our favourite subject: how our professional success was not commensurate with our abundant talents.
The people my girlfriend's best friend invites over are always either Brazilian, or Italian, or Israeli, or German – as was the case with Hannah. I don't think he ever invited someone English along. Which is fine by me. I'm not English, neither is my girlfriend, neither is my girlfriend's best friend for that matter. Whenever we're at his place for dinner it feels like a bunch of exiles together in a foreign land – although of course it's nothing of the sort. We'd be exiles anywhere.
I think we probably thought 'uh-oh'. The women he invited to these dinners were usually the same stern, prickly types who look like they're in transit from one argument to another. But we found out she lived around the corner from us. She became 'the woman who lived around the corner from us' and we met her a couple more times, once at someone's party. My girlfriend's best friend would always mention how Hannah was doing whenever we'd meet up with him. I suppose he mentioned to her how we were doing when he met up with her too.
We never visited her. We never decided not to visit her – in fact we often said to my girlfriend's best friend, then later on to ourselves, "We must go round and see Hannah". But we never did.
Six months before she died – it may have been the week she was diagnosed – I saw her standing underneath the tree on the pavement outside our flat, waiting for the rain to stop. Who knows, maybe it was the very day she was diagnosed. Maybe she was on her way to the hospital when I saw her. Maybe she had just got the phone-call to say could she come in immediately; the call that could only mean one thing. Whatever the chronology, one thing is certain: it was before my girlfriend's best friend called to say Hannah was ill. Definitely before.
I was rambling about, as I said. I could hear it had started to rain – one of those squalls that come out of nowhere. I went over to the window to look, to see the rain bouncing off the car bonnets, a bone-dry world drenched beyond reason. But when I looked out onto our quiet street, there she was. Standing underneath the tree on the pavement outside our flat.
Rain was, I expect, bouncing off the car bonnets but I don't remember. Here was Hannah taking refuge in a dry white circle underneath the dripping tree, while around her the ground grew dark and shiny. She didn't see me. She had her back to me and was wearing a jacket with no hat or umbrella or anything. She kept looking to her left, back the way she'd come; poking her head out into the rain to get a clearer sight of something back there. What didn't make sense to me was that she didn't look to her right where the tube was only a minute's dash away. That's where I'd be looking, I thought.
No, she kept looking left, kept looking back. I couldn't make sense of it. So I turned on the TV, turned it off again, ambled over to the bookshelf. After a while I realised the rain had stopped, so I went to the window but she was gone. A scant chorus of birds celebrated the end of the rain. In the dry white circle of pavement where she'd stood, a solitary wet footprint – hers, I presume – exited right.