The door that changed my life was a simple, gray, metal-clad fiberboard number: industrial solution for thousands, maybe millions, of entryways across the planet, or at least the tri-state area. I could not find a bell, so I rapped on the metal frame.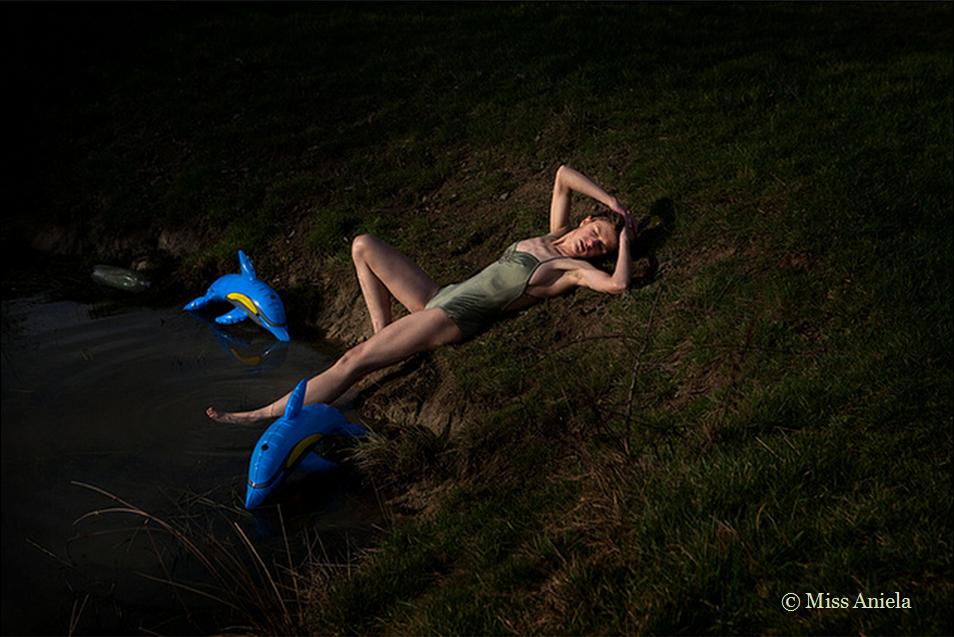 I used to dread knocking on doors. Most of the time no one answers. Homeowners can tell there is something not right about me, something that sucks irreplaceable time right out of them before I've started my pitch.
I am sure the man who answered that door did not want my encyclopedias; but he pulled it open without waiting for me to start. And before I could think, I stepped in; and, counter to all my training, I waited. I waited, and he twisted slightly to his side to let me pass deeper into his house.
"All the knowledge worth printing, in twenty-six volumes, with an update service to keep you apprised of what our expanding culture has gained in the just-ended year."
I was in the hall. Pictures of absolutely nothing on pale green walls. A decorative and useless rentkeeper's table in a corner. He smiled a homeowner's smile, his forty years, maybe more. I could tell I had no sale. There was nothing here that spoke of an increasing knowledge. But every transaction seems like no sale, and men like me live off the unexpected. "You can cancel the service at any time," I said, "but the knowledge will keep piling up."
At the end of the hall we emerged into a den. A couch covered in a knit blanket. A set of six-month-old magazines on a three-legged table. And, in the center of the room, his wife.
Slowly, she bumped about the walls of her aquarium. In traditional fashion, she wore no top, and her eventful human breasts were pressed to the glass, the force of her fluke flattening them into bullseyes. Slightly below the waist she turned into scales: lovely, round-tipped pieces that overlaid one another and became as solid as armor, shimmering down to a tail that curled free in the water. It was a large aquarium.
I had seen these couples before. Taciturn. Usually not keen to be disturbed. Unlikely customers. You catch a hint of the fluke, and typically you're smartly out. A whiff of mechanically filtered salt water and it's on to the next house.
I'm no idiot. I knew my chances at a sale were shot. People with these sorts of problems do not buy encyclopedias. Novice salesmen know this, and I was a tenured veteran of six months. There is no profit in getting one's fingers wet.
The man sat on the couch and motioned that I do the same. I could have waved my hand and backed to the door: but instead, for reasons I have no faith in, I sat, creasing myself just at the edge of the furniture, leaning forward to touch as little fabric as I could.
For a while, the man and I sat, watching his wife roll her torso against her aquarium glass as though this were a show the entire neighborhood might produce on Tuesday nights, regular as meatloaf. Her long blonde hair jumped when she came to the top to breathe, and the scales of her lower half cast the room's ambient light into somnambulant sparks.
It is hard to tell a mermaid's years, but she was half her husband's age, maybe a third. A May-December thing, possibly.
I noticed the eggs against one corner of the tank. Dozens the size of golf balls, silvered in one irregular pyramid, braced there. They had an unrepentant look.
I noticed the homeowner watching them as closely as I.
So there I was: not likely to sell a series of encyclopedias, sitting on a covered couch beside the homeowner, watching his wife drag half her body about her family room tank, watching with him what surely was his wife's most recent clutch of unfertilized eggs.
He, I would say, was past his prime. I imagine the romance had some sizzle at one time, but now just staying afloat, swimming, and hoarding enough air, was about all he could handle. There surely came a point when the idea was more comforting than the act, and his efforts had trailed down into self-gratification, and eventually into humiliation, and lastly into sad if grandly practiced memory. She would have made no complaint, but he would have sensed the need to compromise, come up with a reason, a plan.
What would you do?
Stepping out of my clothes was mechanical and nerve-wracking. My gestures grew abbreviated, nothing like the glorious flapping language of sale, the broad whirls, the tugged invites. I had become tight and direct. But when I lowered myself into the water, the tank clear through and through, I felt submerged in a different, shaded world. Once the water supported me, I felt as bold as the element I was in; and soon, so soon, I was unselfconsciously scraping the tense edges of the scales of this other man's wife, tasting the salt of her hair, seizing the electric out of the brine.
I knew what I had to do.
It was a role possible for any encyclopedia salesman, but not expected. I could not get past my importance as I swam naked around the tank, slithering against the wife, tasting the feathery water-logged cold of her shoulders and breasts and warm arms, preparing myself to spill semen on an ineffective man's best hopes for the future.
I might sell no encyclopedias, but I could be his surrogate. I could produce what he had surely tried, useless and exhausted, to produce for days, but never could. Across the aquarium from me, his wife, her scandalous chest thrusting me back, like the paperboy granted a glimpse, gestured me against the eggs, sensing my readiness, tasting the tension across all of the water, hoping there was still time.
Since that day, when I knock on a door, there is no hesitation. I neither pound nor rap. I make the proper sound of inquiry. I have a right to be on the porch. I straighten my tie; I look directly into the peep hole; I tug securely at my cuffs. I know what I am capable of. With the passage of time, I sell no encyclopedias. Search engines have left my profession dry. When I state my business, I get looks of wonder, laughs, requests for my real intentions. But as long as the door is open I make my pitch, which secretly incorporates families of mermen and mermaids, all with my chin and broad set of eyes. And when I see just past a homeowner's door an aquarium, I do not think there is no sale here; I think instead that here I have more opportunity than anyone who has ever sold anything, that I am nothing but the right man at the right time, and with just the right bait and the hook to bring this one in, annual subscription and all.