Douglas Coupland is one of the preeminent social commentators of our time. Unconstrained by form and unsurpassed in his ability to probe the ironies of consumer culture, Coupland has inserted 'Generation X' into the pop lexicon. He talks to David Whelan about the natural bloom of poltergeists, modern sobriety and Quentin Crisp.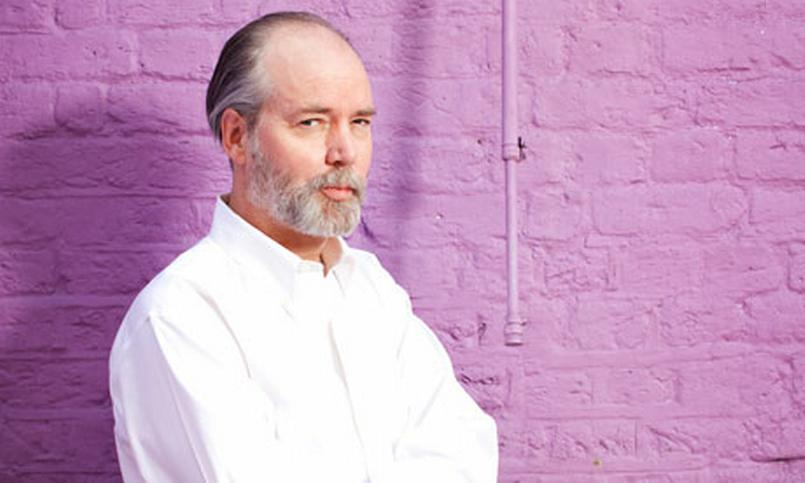 Whose death, recent or not, do you most lament?
I would have liked to have met Quentin Crisp. I almost did in New York in the 1990s but someone else phoned and I went to a dinner or whatever and lost the chance of a lifetime. I don't think he'd have been any more real with me as with anyone else, but…the aura. So I lament.
What are three basic things you need to be content in life?
Time, power and health.
How have we gotten so stoned, on nothing?
The opposite. Everyone's way too sober these days. Everyone's too frightened to get drunk because it'll somehow cause them to lose ground. I don't get it.
Why won't the aliens step forth to help us?
We eat so much crap that they probably consider us toxic.
Are boys meaner than girls, or vice versa?
The cruelty of both can be bottomless.
Who is your favourite painter?
Warhol. That was easy.
Would a small red balloon cheer you up?
Yes.
Of which lost or destroyed culture are you most fond?
The 1970s.
Do you believe in ghosts, or want to believe in ghosts but really can't, or dismiss ghosts outright?
From The Gum Thief: I believe that the dead speak to us, but I don't think they do it with words. They use materials they have at hand – a gust of air, a gold ripple on an otherwise still lake, or inside a dozing stem some sap is tickled and a flower blooms that would never have opened otherwise.
Would you like to send a love letter to anyone?
I'd fill a red balloon with helium and write a love letter on the balloon. I'd then release it knowing that ghosts would deliver it to whoever needed it.
Douglas was interviewed by David Whelan, who asked questions from his copy of The Interrogative Mood: A Novel? by Padgett Powell.