Since After the Fire, A Still Small Voice, Evie Wyld has been ranked among the best new British writers by the Daily Telegraph and BBC2′s The Culture Show. Her second novel, All the Birds, Singing, is published in February. She talks to Fleeting's David Whelan about cake, grandparents and looking for ghosts on YouTube.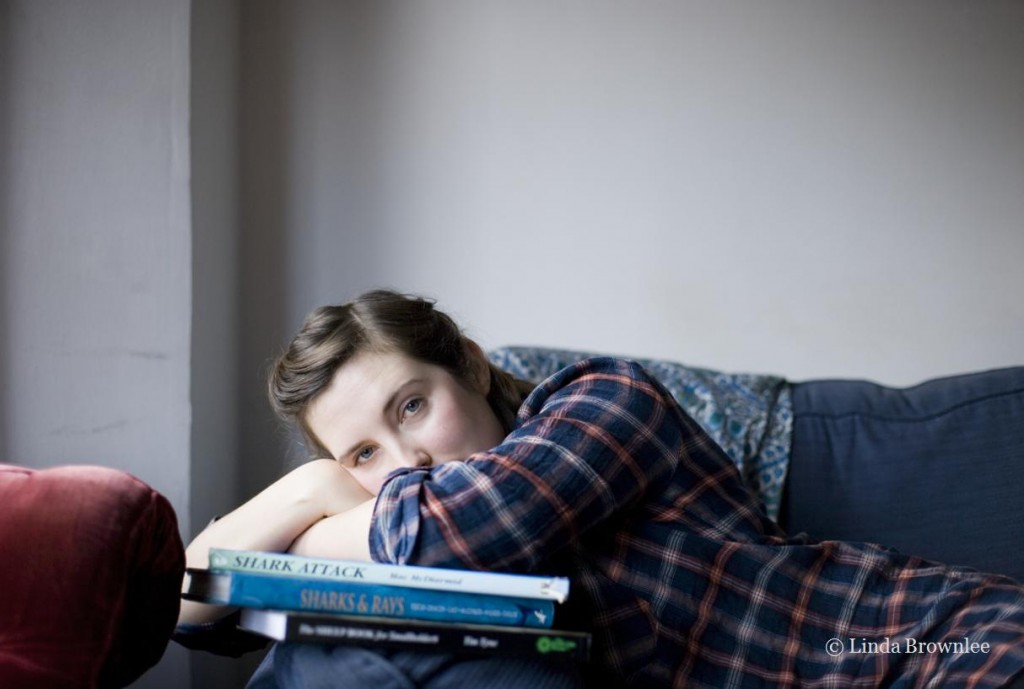 What are three basic things you need to be content in life?
Tomatoes, isolation, blanket.
Do you believe in ghosts, or want to believe in ghosts but really can't, or dismiss ghosts outright?
I am an atheist, but ghost stories are my favourite things, and I spend too much time on Saturday mornings looking up clips on YouTube of 'ghosts caught on film'.
Is a cupcake sufficient for you, or do you call for another?
I do not understand the excitement about cupcakes. This is a small cake. This is not a fantastic invention. I like my cakes in slices, or if necessary, fistfuls.
If you were now thirteen again, what would you do that you did not do when you were thirteen the first time, and what would you not do that you did?
I would pay more attention to my grandparents. I would not take any notice of the people who thought my cropped, tasselled, shoulder padded leather jacket was not the coolest thing ever.
If someone approached you saying, "lead me to the music," how would you respond?
Punch to the throat.
Would a small red balloon cheer you up?
I would be frightened about where it had come from if it just appeared, so no not really. What if it was from Pennywise the Clown?
If you could reverse or bend a moment in history into an outcome regarded as the opposite of what happened, or at least as substantially different, what moment would it be?
I would like it if Steve Irwin hadn't died. Anything more substantial than that seems to be asking for trouble.
Is there enough time left?
There's time enough today for a bath, 1000 words and some tomatoes. That's something.
Evie was interviewed by David Whelan, who asked questions from his copy of The Interrogative Mood: A Novel? by Padgett Powell.