The release of The Machine in 2013 will mark James Smythe's third novel published in twelve months. He has also been steering Guardian readers to the work of Stephen King, lecturing at Roehampton University, and narrative designing for the games industry. "I need to get out more," he tells David Whelan, "but I've fractured my foot."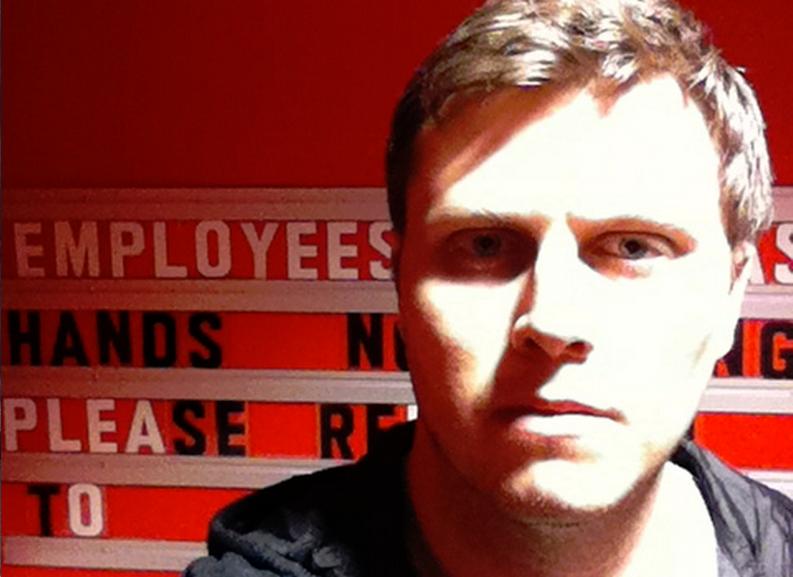 How is your health?
Fine, touch wood. I'm unfit, possibly grotesquely so. I need to get out more but I've fractured my foot. Apparently there are these bones called the sesamoid bones, and if you walk badly on them – are flat-footed and 6′ 7″ – and then decide you're going to run to get fit, they easily break.
Would you like to send a love letter to anyone?
Stevie Nicks, during the recording of Rumours. Just to confuse matters.
Do you believe in ghosts, or want to believe in ghosts but really can't, or dismiss ghosts outright? 
I believe in weird things and dark rooms. I've stayed in two rooms in my life where I was afraid to open my eyes but couldn't sleep. And my family has stories, about my grandmother seeing a monk in a woodshed, my other grandmother seeing a priest on a bicycle where there wasn't one. Interesting that both stories feature holy men, I think. And neither of my grandmothers were liars. I believe in memories, maybe, and that sometimes they're not ours. That seems as good an explanation as any.
Are you much of a cook?
I cook a mean haddock and bacon chowder.
Do you ever wonder after the stories stolen in Mr Hemingway's valise on the platform in Paris?
I've wondered if some enterprising young so-and-so got hold of them and thought, These are alright! and they ended up on submission. Maybe we know them, but we don't know who wrote them. We've praised them – or damned them – and maybe even already forgotten about them.
What are three basic things you need to be content in life?
Words. Time. Others.
Isn't it – and forgive me the pop locution – hard being you?
Gosh, no. It's incredibly easy. Lumber around, learn how to type quickly, master the hobble and the haddock chowder. If somebody wanted to imitate me it would be a breeze.
James was talking to David Whelan, who asked questions from his copy of The Interrogative Mood: A Novel? by Padgett Powell.