Nick Laird is one half of the most formidable marriage in modern literary history. Between them, he and Zadie Smith have become international exponents of award-winning writing, arch disinterest, and some of the most important prose and poetry of the century so far. He talks to David Whelan about our endless universe, Francis Bacon's finances, and Auntie Isabel's ghost.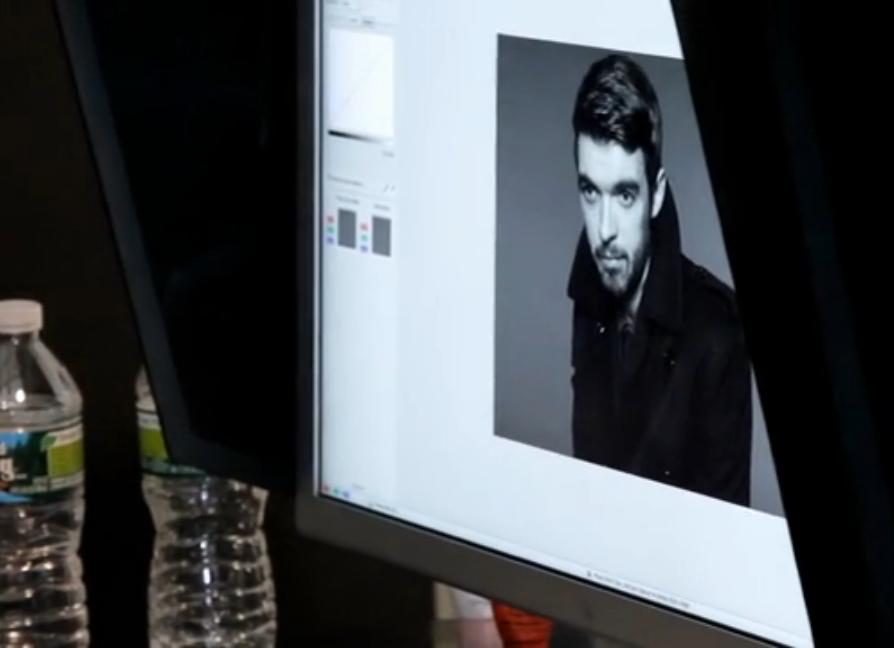 Is the sky the limit?
Certainly not. It's just a kind of scrim or curtain we pull back at night to see the real and endless universe of stars retreating from us.
Who is your favourite painter?
You know I didn't really start looking closely at pictures until my late twenties, and then I couldn't stop. I started to read John Berger and Robert Hughes, even Kenneth Clark, and now if I'm near a museum I find I have to go in for a few minutes at least. I went back again to the Frick last week to see Holbein's Moore and Cromwell portraits. I love them. There's a gathered power and clarity there that's incredibly suggestive of the type of men they were. And I love the colour blocking Holbein does. I saw Poussin's sequence of Sacraments in the Edinburgh national gallery last month for the first time and thought they were great – especially the one of Mary and Joseph getting married. There's a woman partially obscured by a column in that one and all the viewer can see is the amazingly intricate folds of her dress and veil. The effect is to suggest how at every wedding there's someone with a secret, or someone with a secret loss. It's an amazing picture. There's another Poussin I like in the Met, Blind Orion Searching for the Rising Sun. But then I also love loads of others: Rembrandt for his big sloppy heartiness and resilience, especially in those later self-portraits where he's been bankrupt and destitute but looks hard and clear-eyed at us with a certain earned dignity. And I love Caravaggio for his fearlessness and his daring, and El Greco for the way he combines the objective and the subjective in the one canvas, and Velazquez for his textured blacks and paintings of ordinary people, and for his dwarves… I like modern painting too. When I was a lawyer I worked on a case about Francis Bacon and spent a long time examining his receipts – for his lunch, for his paints, for his alcohol – but then I'd get distracted and while away most of my chargeable time looking at his pictures online. And I like a lot of abstract work. I think Sean Scully's a genius, especially the desert paintings.
Are boys meaner than girls, or vice versa?
Boys tend to be more honest or straightforward perhaps in their friendships. If we were discussing it in terms of Blake's Poison Tree, which we're not, but if we were, I'd say boys tend to tell their friend their wrath, and so their wrath does end, whereas girls don't, and so their wrath does grow. Girls will still be having dinner with someone they really can't stand decades after the friendship died.
Do you find 'in a New York minute' or 'in a heartbeat' more annoying?
Both pretty irksome. 'In a New York minute' is weirdly cumbersome, seems to suggest an aspiration to urban suavity, while actually attaining the opposite. I can't imagine anyone in New York would ever say it. 'In a heartbeat' is just odd, a little sentimental. Though I can imagine ways it could be used where it's just right. There's a great poem by Michael Robbins which ends: I go by many names: Buju Banton, / Camel Light, the New York Times. / Point being, rickshaws in Scranton. / I have few legs. I sleep on meat. / I'd eat your bra—point being—in a heartbeat.
Do you believe in ghosts, or want to believe in ghosts but really can't, or dismiss ghosts outright?
I have a lot of relatives who encounter ghosts – and who am I to argue with Uncle Kenneth or Auntie Isabel? But everyone has a camera now on their phone, and I still haven't seen any happy snaps of wraiths or ghouls. Same goes for aliens.
Should I go away?
But where to? In general, yes, definitely. Always nearer by not keeping still.
Nick Laird was talking to David Whelan, who asked questions from his copy of The Interrogative Mood: A Novel? by Padgett Powell.