Nikesh Shukla is a comedian by nature and a writer by compulsion. His debut novel, Coconut Unlimited, follows the exploits of the eponymous dilettante hip-hop band from Harrow, and was shortlisted for the Costa First Novel Award in 2010. Founder of The Subaltern Podcast, Nikesh interviews authors on everything from post-colonialism to the latest episode of Breaking Bad. "Much as we're clever," he tells David Whelan, "we can out-party you anytime."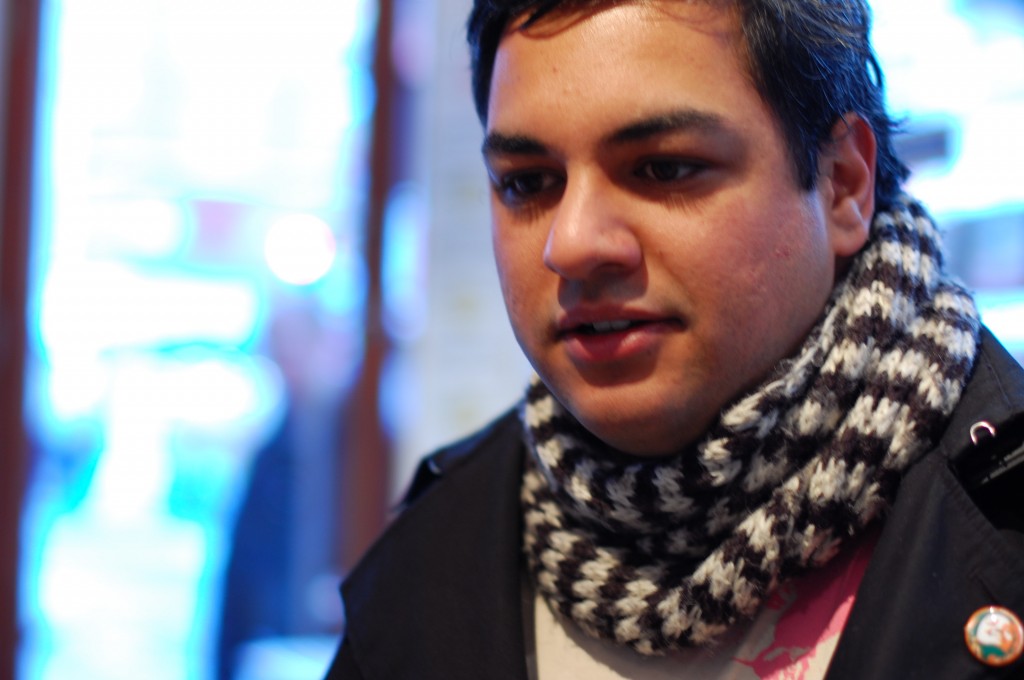 If you could design a flag for a nation, what color or colors would predominate?

I really love the Bill Hicks joke about how flags should be pictures of parents fucking because it would be hard to rally nationalists around that. Flags are too blocky and boring. Mine would probably be new rave orange with the outline of thick-rimmed black glasses in the middle to show that much as we're clever, we can out-party you anytime.
If you were to hear the phrase "does harm" in isolation, what might first come to mind?
Charm. But I'm a sucker for a stupid rhyme. Which is why I like rap so much.
Are you much of a cook?

Yes. I can cook lots of things. Mostly pan-ethno curries. Because, I don't know if I've ever mentioned it before, but I'm ethnic. I can also cook a non-meat roast. Most of my Sunday lunch parties are BYOM. Bring your own meat.
If you learned that you were vying within a love triangle with a Navy SEAL, would you be concerned?

Ninjas like me never show concern. Or emotion. Which is why I would never be in a love triangle. Unless it was with another ninja. In which case, I'd be scared. Not that you'd know, because ninjas never show it.
If you were now thirteen again, what would you do that you did not do when you were thirteen the first time, and what would you not do that you did?
I'd save more records and comics and toys, which became hand-me-downs, for future eBay fortunes. I'd not give my misspelt namesake Neekesh any of my hand-me-down Star Wars toys, records or comics. Because those things are worth a lot on eBay now. Seriously.
If we heard the ice cream man right now dinging down the street and we scrambled for some change, maybe even from within the sofa, and went out there breathlessly and caught him, what would you order?

I like these irreverent questions. Where do you get your ideas from? Look, I may not be 100% British, I may not even consider myself English, but I am not above some of your quaint traditions, England. A 99 flake.
Nikesh Shukla was talking to David Whelan, who asked his questions from a copy of The Interrogative Mood: A Novel? by Padgett Powell.