In rich, elliptical studies of London and its cynosures, Peter Ackroyd has become one of Britain's most esteemed historians, and biographer of London itself. "London contains every wish or word ever spoken," he wrote, "every action or gesture ever made, every harsh or noble statement ever expressed." With typical concision, he tells Fleeting's David Whelan about God, happiness and personal identity.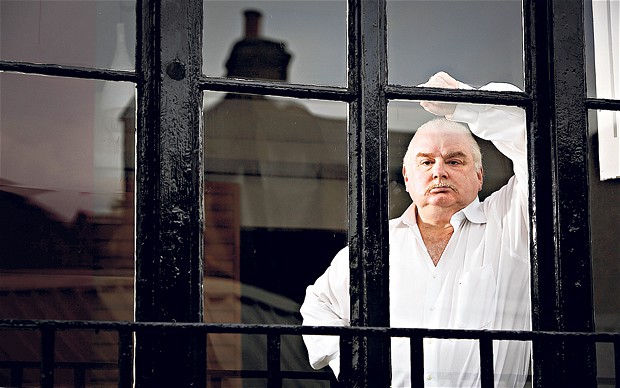 Of which lost or destroyed culture are you most fond?  
Classical Greece.
Do you believe in ghosts, or want to believe in ghosts but really can't, or dismiss ghosts outright?  
I don't believe in ghosts but I am frightened of them.
If you could design a flag for a nation, what color or colors would predominate? 
Blue.
Wasn't there a day on earth when not every soul was possessed of his or her own petty political and personal-identity agenda?  
Judgement Day.
Could Mendeleyev place you correctly in a square on a chart of periodic identities, or would you resonate all over the board?  
I don't belong in a chart.
If you could reverse or bend a moment in history into an outcome regarded as the opposite of what happened, or at least as substantially different, what moment would it be?
Wolfe's capture of Quebec.
Are you happy?  
Sometimes.
Would a small red balloon cheer you up?  
No.
If a gentle specimen of livestock passed you en route to its slaughter, would you palm its rump?  
No.
Would you like to send a love letter to anyone? 
To God.
Peter was interviewed by David Whelan, who asked questions from his copy of The Interrogative Mood: A Novel? by Padgett Powell.