Robert McCrum was editor-in-chief at Faber & Faber when he suffered a severe stroke. Half-paralysed and confined to hospital, he longed for, and finally wrote, a guide to his illness. My Year Off became a profoundly uplifting chronicle of recovery and a Sunday Times Book of the Year. He is now an associate editor of the Observer, author of an embodying biography of P.G. Wodehouse, and is about to publish his seventh novel. "Our world," he tells Matt Shoard, "is infinitely stranger than we can possibly imagine."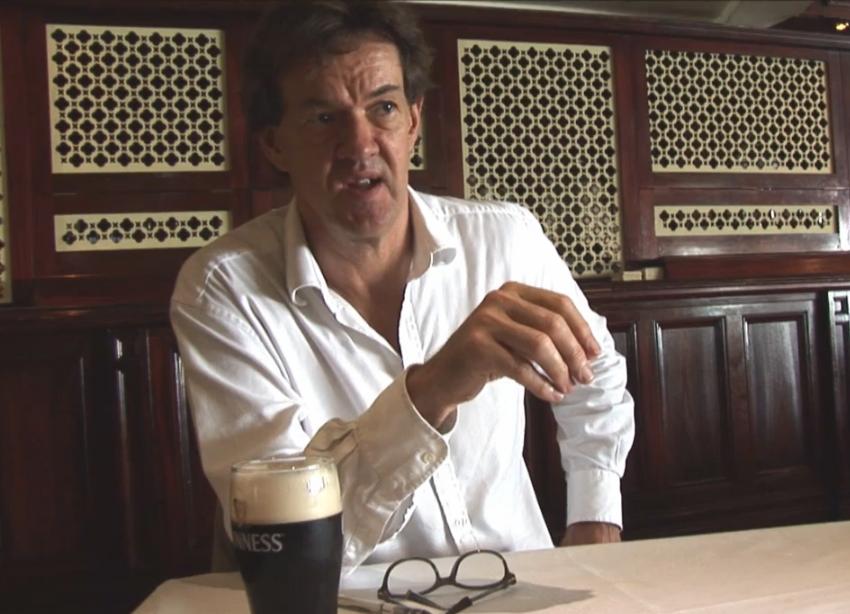 Are you happy?
Yes. Ranging from basically content, most of the time, to ecstatically happy, occasionally. In between, inevitable moments of depression. But I think of myself as an optimistic person for whom the glass is usually half full.
Do you believe in ghosts, or want to believe in ghosts but really can't, or dismiss ghosts outright?
I believe in ghosts because if it's good enough for Shakespeare, I'm not going to argue with him. Plus, I believe that our world is infinitely stranger than we can possibly imagine. But I have never seen a ghost, and don't expect to.
Would you like to send a love letter to anyone?
Yes.
If you could reverse or bend a moment in history into an outcome regarded as the opposite of what happened, or at least as substantially different, what moment would it be?
I would love to have seen Bonnie Prince Charlie & the Scots win the battle of Culloden in 1745, march on London, overthrow the Hanoverians – and possibly declare Scottish independence. Who knows what a Scottish victory in 1745 might have meant? Probably just the restoration of the reactionary Stuarts. But let's imagine that the Scotland of David Hume and Adam Smith had forged its own path, becoming an independent cultural and financial centre in opposition to London. After more than 200 years of separate development, possibly collaborating on various imperial adventures during the Victorian era, Scotland today might be to the UK as Denmark is to Sweden, or Portugal is to Spain.
Whose death, recent or not, do you most lament?
The great English poet, Ted Hughes. He died at the peak of his powers, and who knows what great poems we have been denied by his passing?
What are three basic things you need to be content in life?

a. A chilled bottle of Montrachet
b. A quiet room, with bookshelves, and an armchair
c. A view of the sea
Is the sky the limit?
There's no limit to our imaginations. Thought is free. When we look up into the sky, anything is possible. Or nothing.
Robert McCrum was talking to Matt Shoard, who asked questions from his copy of The Interrogative Mood: A Novel? by Padgett Powell.