There won't be any more taunts. They call him 'Veg' but from now on they will call him 'Meat'. They call him Veg because his name is Johnny Leek.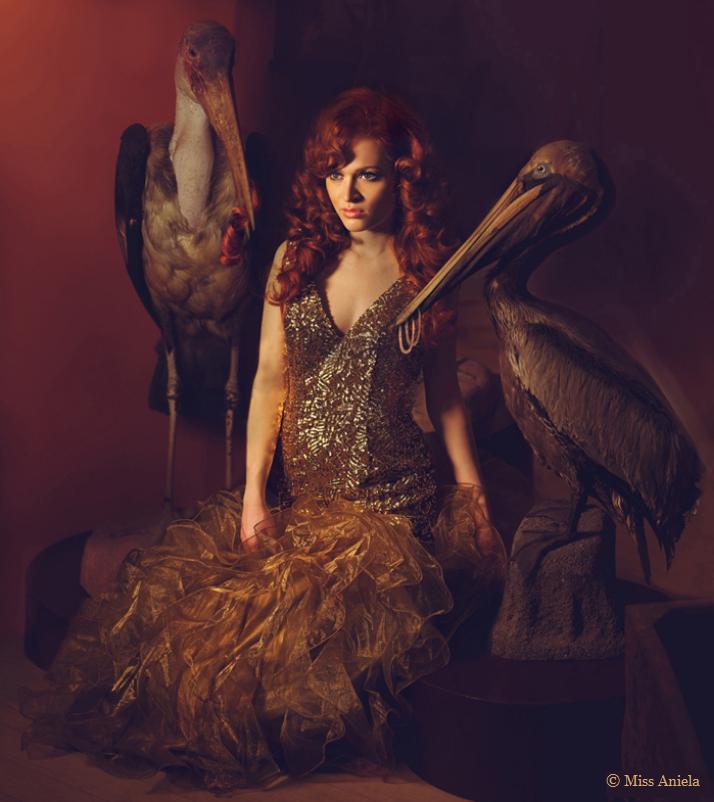 Kids can be so cruel. But these kids just lack imagination.
They will call him Meat now, because he is ripped.
He's chiselled.
He's been sculpted by Muscleangelo.
He brings the abdominal domination.
Meat says he can't go to school in a short-sleeved shirt anymore because he'd get suspended for bringing his guns to class.
Meat's best mate Stumpy promises he'll call him Meat.
"I'll call you Meat," he says, "as long as you call me Tom."
Meat and Stumpy are fifteen.
Meat tells Tom that he would give anyone who called him Stumpy a critical beat-down. Stumpy believes Meat.
Meat goes home from school and eats a protein shake while he watches Neighbours.
Slurp.
Boy that Andrew is shredded. Check out the biceps on the Aussie chump. No wonder the girls love him.
Slurp.
Karl Kennedy better recognise he'll be losing the most bangable older lady on TV if he don't shape up and start crunching his abs. Too much jelly on the belly, Karl.
Slurp.
Toadie, get off my screen you lump of lard. I'm gonna sue you for crimes against gym membership. I'd like to see you defend that.
Slurp.
After Neighbours, Meat goes to his room.
He lies down on the floor, legs straight, arms stretched out to the sides as far as they will go. He's like an awesomely cut cross. Meat wraps his fingers round the handles of his one-kilogram dumbbells and lifts them off the floor. He breaths in deeply, pauses, then pushes air out of his lungs as he brings the dumbbells together above the centre of his chest, arms still fully stretched.
Meat stares up at the ceiling.
A poster of Ronnie Dean 'Big Ron' Coleman, Mr Olympia 2009, glares back at him.
"You think five reps on 1KGs is good–do you, Meat?" he hollers. "Lightweight! I bench press boys twice your size. Look at these guns, Meat. Look at them! I could start a military coup in Africa with this hardware. Yeah, buddy!"
Meat pushes his reps to twelve.
He lies in the cross shape and rests for ten seconds.
Ronnie smiles, "Now the crunches, buddy. You think you gonna win a fight without crunches? Crunches beat punches!"
Meat brings his hands up and lets them hover by his temples.
His mum calls.
"Jonathon. Jonathon?"
"Yeah?"
"Dinner's ready, darling."
"OK."
Meat stands in front of the mirror. He flexes the pecs. He presents his biceps. He tenses his stomach.
It's all good.
Meat is carved out of wood.
*
Meat is on a run. It's dark and cold, one of those nights so fresh the air feels edible. His throat is starting to hurt. Breathing in that air is beginning to burn. Each breath he takes, he takes with a wince.
No pain, no gain.
In it to win it.
Just do it.
Meat stops when he gets to Stumpy's house. Stumpy's dad comes to the door. He smiles at Meat and ruffles his hair. Meat shakes his head away.
"You wouldn't ruffle Dexter 'the Blade' Jackson's hair, would you?" he says.
"I don't know who that is, Johnny," says Stumpy's dad, walking away.
Meat runs upstairs to Stumpy's bedroom. Stumpy is sitting on a small chair and playing Xbox. The headset is too big for his head. Meat checks himself in Stumpy's mirror.
"You wanna go do something?" Meat says.
"Alright," says Stumpy.
They walk to Dane John Gardens.
Stumpy walks on tiptoes and stretches his hands as high above his head as possible. Meat walks by lunging.
They arrive and sit on the swings.
Meat says he would bench press Sally Coleman as many times as she wanted. Stumpy says once he defeats the big boss at the end of level fifteen, Josie Caverhill will be so impressed she'll eat his face for breakfast.
"Stumpeeeeee!"
A voice cuts through the night.
"Oi! Stumpy, you nobber."
Meat looks at Stumpy. They both recognise the voice of Matt Mallor.
Mallor emerges from the gloom and stands in front of them.
"What are you two swingers doing here? Gayboy batty sex?"
Meat and Stumpy are silent.
"Veg, you skinny chimp–are you a mute? Why do you insist on bumming Stumpy? You into bumming little children?"
"Don't call him Veg," says Stumpy. "His name is Meat."
"Meat? Ha! Shut up, Stumps. I'll do the naming."
"Shut up yourself," says Meat, jumping off the swing. "Just shut up! I'm called Meat cos I'm packing beef. He's called Tom, not Stumpy."
"Ooooh," says Mallor, "suddenly grown some hair on your nuts have we, Vegetable? Standing up for your life partner? Look, Stumpy, your boyfriend's finally got pubes. When you gonna catch up?"
Meat stands taller and eyeballs Mallor.
"Don't. Call. Him. Stumpy."
Meat pushes Mallor in the chest.
"Ha!" Mallor laughs, "what was that?"
Meat pushes him again.
Stumpy is still swinging, rooted to his seat in fear.
Mallor laughs again.
"Why don't you punch me this time, Veggie sausage?"
Meat throws up a jab with the right. Mallor catches his fist and twists it. Meat bends round to try and counteract the twist. Pain shoots out from his tendons. He tries to swing a punch in with his left. Mallor kicks him in the crotch. Meat doubles over and then Mallor kicks his shoulder so he falls on the ground.
"You two are the biggest pussies I know," Mallor says. "Go back to your rooms and play with your cocks in front of your Xbox."
"One day I'm gonna kick your ass," Meat mumbles into the grass.
Mallor cackles and walks back into the darkness of the park.
Stumpy gets off the swing and helps Meat up.
"Thanks for sticking up for me," he says. "I reckon you almost had him there."
"I told you I'd do it, didn't I? I told you I would. Next time I'm gonna give him a proper critical beat-down. Next time he's gonna be sorry. I just need to get more ripped. Two protein shakes a day. Twenty reps. Twenty crunches."
"I'm going to stretch till I almost split."
They get back on the swings. They start to swing, getting higher and higher.
"I'm gonna get swolled."
"I'm going to get as tall as that tree."
"I'm gonna get so thick people will think I'm two guys combined."
"I'm going to be taller than a basketball hoop."
"I'm gonna be jacked."
"I'm going to have legs longer than Matt Mallor's whole body."
"You wait, Tom. We're gonna be massive one day. I promise."