I hear Cary Grant calling me a funny little red head in my dream, and I'm a fiery little thing that chirps up at him from his knee. I'm tiny. He can pick me up in his hand and listen to me tweet, and he whistles along, and we're making a tune together, and it's lovely and it feels like a dream outside of a dream.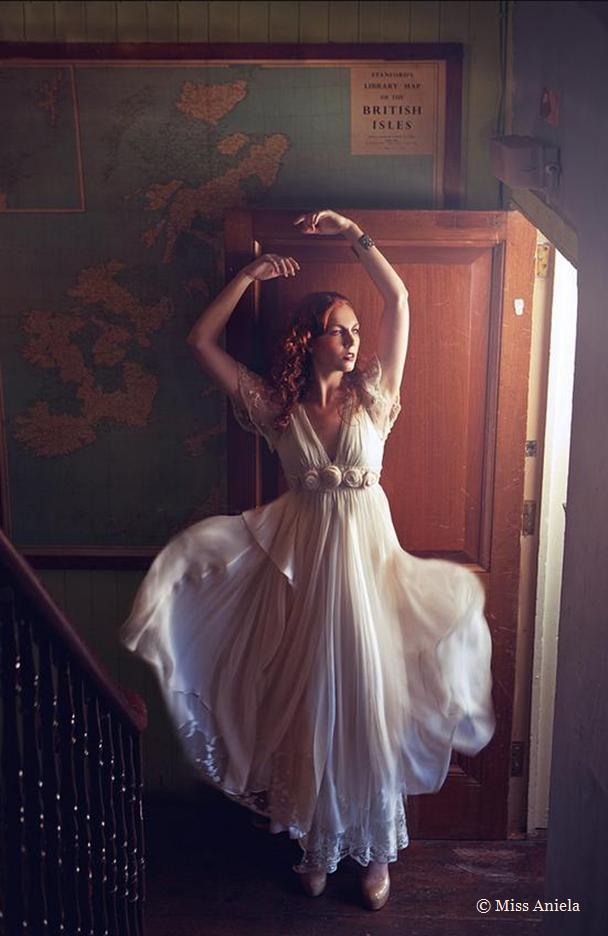 He tells me that we're getting married on Tuesday, and I'm sure it's Monday today, and I don't know how we'll get everything done by tomorrow. Then I remember that I'm tiny and I feel like he hasn't really thought anything through, or he likes me because I'm different, and he'll never meet anyone like me again.
I wonder how he proposed to me, and thought it a shame that I couldn't remember such a thing, because I'm sure Cary Grant makes a wonderfully romantic proposal.
I feel a little scared. I don't know if I want to get married, I don't know any married people, I don't seem to know anybody except Cary Grant.
He walks me to my tiny house where I must live. The curtains are tiny, and they look like the kind of curtains that I would like; they are flowery and warm. I have a tiny key in the pocket of my coat and I turn it in my red door. Cary Grant blows me a kiss goodbye and I am swept up in this breeze and I land comfortably on my soft red couch. Cary Grant picks up my house and he takes it to his house, he keeps it on his bedside table. He lights a candle by my window to keep me warm.
I think about whether I like being called Mrs Grant, Mrs Cary Grant. Then he plays me the music from a jewellery box, and I open up my front door, and see a ballerina twirling around who is as tiny as me. This makes me feel much better. I ask the ballerina to come inside for some tea, but she can't, she is stuck in the box, and that makes me feel sad, and I call Cary Grant on my miniature phone and ask him to come round.
He strokes my hair softly with his fingers as he explains lots of things about life to me, and lots of these things seem unfair and he agrees, but then some things sound wonderful, things like his pet goat, Peter.
I think I love Cary Grant as he talks to me about love for flowers and animals, and the excitement of living and creating, but I tell him that I feel too inexperienced to get married, and couldn't we just talk some more, because I feel like I barely know him, even though I know I like him, an awful lot.
Cary Grant smiles at me, and says something that is like the last line of an old Paramount picture, and then I feel excited about dating a movie star!