"Hey," says the one with the neck tattoo and the blunt, "dude here can give us a ride to the party."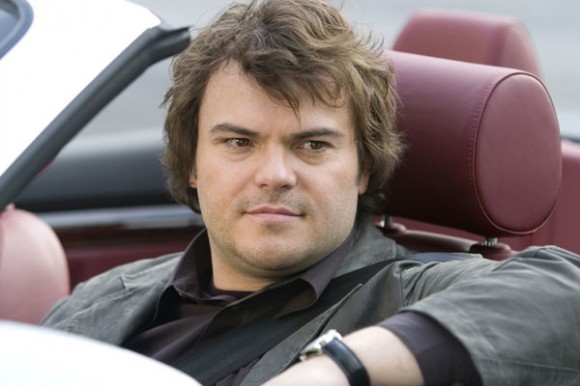 And I'm about to say I can't give them a ride because I've got to get home (and they look mildly dangerous) when fat-in-the-hat says, "Thanks, man," like he's surprised I'd be so cool and suddenly I want to be that cool. And then the fat kid looks down at my hands, and laughs.
"Damn, man. Why you buy your milk here? Shit's like nine dollars a gallon."
The clouds are low, like a drop ceiling suffused with light from the city. They slide silently overhead. And two dope-smoking bangers in tracksuits climb into my car.
I read once that we can only fear what we're already afraid of; that our deepest fears are the memory of some earlier, unbearable fear. If that's true, then maybe it's a good thing my mother never lived to see another 7/11.
"This a nice ride."
"Thanks."
"Seats heated?"
"Mmm."
"Feels funny. Like I pissed my pants."
"You pro'ly did piss your pants, yo."
"I'll turn it down."
"What kind-a-car is this?"
"Nissan. Maxima."
"How much 'at set you back?"
"Oh. Not much."
But this isn't true. With the winter floor mats, taxes and redundant two-year service contract, the car set me back $31,256. And because of several other recent setbacks—missed payments, ensuing penalties, house refi's, debt consolidations, various family crises and my untimely job loss—after two years of payments I still somehow owe $31,000. On a car worth eighteen. This is my life now: set as far back as it will go.
"My brother boosted a Maxima once," says the kid from the backseat. "Or an Altima. I can't keep 'em straight."
Car thieves. Nice.
The criminals' names are Skeet and Jamie. "Jamie?" I ask the kid in front.
"Yeah right, no shit, huh?" says Skeet from the backseat. "Dude's got like a chick's name, don't he?"
"Eat me, Skeet," Jamie says, and he offers me the blunt again and I surprise myself by taking it this time; I just want the smallest taste of that sweet smoke, or maybe I want to make sure they haven't done anything new to the pot….
Oh, but they have!
I suppress a cough. Nose runs. Eyes burn. Someone is composting leaves in my throat. Scraping my lungs with a shovel. Wow.
"Good, huh?" asks Jamie.
I hack: "Not bad."
"Shit's designer. Like three hunnerd an ounce," Skeet says.
The next roll of coughs I can't suppress. "Really?"
"Definitely," Jamie explains, voice lilting with excitement. "In this lab in British Columbia? This Nobel Prize dude? He Frankensteined that shit? It's knock-off, but shit's still pretty good. They can do whatever they want to it, you know? Make it do a thousand different things to your mind, yo."
And I think that must be true, because a couple of old dorm-floor hits later my brain springs a leak and my life seems to trickle out, as I tell Jamie and Skeet my whole story: how I left a good job as a business reporter two years ago to start an unlikely poetry-and-investment website, how we got buried in the housing collapse just as my senile father moved in, how I scrambled back to my old newspaper job, only to get laid off eight weeks ago. How I got fourteen weeks of severance from the paper, and have six weeks left to find a job, because fourteen minus eight is six. How last week it was seven, next week it will be five, but right now,
   at this moment,
with Skeet in the backseat
and Jamie in front,
right now, as of this . . . very
moment—and I hold the smoke
in my chest as if I can make
this moment forever—Hooooo—
"It's six. Six weeks."
And that's not even my most pressing deadline; I have all of seven days to liquidate my retirement and pay off a $30,000 balloon payment to the mortgage company, or risk losing our house. And it is this second deadline, I tell the boys, that has given my job search such throat-constricting immediacy, as I worry over thinning want ads, shakily fill out applications and hope my references still have the positions I've listed on my résumé, and how—this part has just occurred to me—I've gone and added another stress to a very shitty situation, because "Even if I do somehow get a job interview now, they'll probably make me take a—"
"—drug test!" Skeet yells from the backseat, and he laughs and I laugh and he laughs and I stop laughing and he keeps laughing.
"Don't freak, Slippers," Jamie says, "there's a million ways to beat a piss test."
"Pecans," says Skeet from the backseat.
"Pecans?" Jamie turns back.
"Didn't I read about some kind-a pecan diet in O?"
"How the fuck I know what you read? An' what the fuck Oprah be writin' about how to pass a drug test?"
"Dude, Oprah don't write O. She just own that shit."
"And what the fuck you be doin' readin' it?"
"My moms reads that shit, yo. . . . An' I don't know, maybe it was in People."
"So what the fuck the pecans do?"
"The fuck I'm supposed to know what the pecans do! Clean up your piss or somefin'."
"You crazy, motherfucker."
"You crazy."
"You crazy."
"You crazy."
"You so crazy you took the short bus to school."
"You know that shit was behavioral, yo."
And I must be high because this conversation makes sense.
Jamie waves Skeet off and faces forward again. "Don't listen to that shit, Slippers. Here's all you gotta do for that piss test. Get some of them pills. You know, online?"
Not you too, Jamie. Don't fall for the online lie—that everything we need is available at the click of a keystroke: all that shimmering data, the dating habits of the famous, videos of fat people falling down, porn . . . investment poetry . . . job listings, foreclosure information, poverty advice . . . and what about the thing my wife has begun seeking online?
But before I get too deep into a new round of self-pity, Jamie offers a lilting anecdote: "You could do what my cousin Marshall did? Fucker wore a catheter? Connected to a baggy? With some other dude's piss in it? And now he screens luggage at the airport? And he's up for a supervisor job with the NTSA? And a security clearance? I shit you not, Dude's got someone who warns him about random tests, and he keeps that catheter full of someone else's whiz right there in his locker? And when he hears about tests, dude loads that shit up."
In the rearview, I see Skeet drink directly from my milk carton.
Hey. That was like nine dollars a gallon.
Very good pot. Far better than the dusty brown ragweed we smoked in college. And I think of my mother again, and the trouble we had at Christmas break my freshman year when she was doing laundry and found a single joint amid the pennies and pocket lint of my 501's—she hated the sound of change rattling in her dryer—and I tried to convince her it was a rolled up note from a friend and she asked if I thought she was stupid and I said No, even though I was eighteen so of course my mother was stupid, and my parents were still together then but she never told my father about the joint, and I feel awful about her being so decent when I was such a shit; I feel awful for everything I did and everything I didn't do, and I miss her terribly, although it's probably good she's not here because I couldn't bear for her to hear about Jamie's cousin Marshall screening bags . . . pissing someone else's piss as he watches for shoe bombs and keeps us safe from the dudes planning another 7/11.