I came home and saw the words FUCK YOU painted in big red letters on our front door. Sloppily done, but interesting of him to use the English.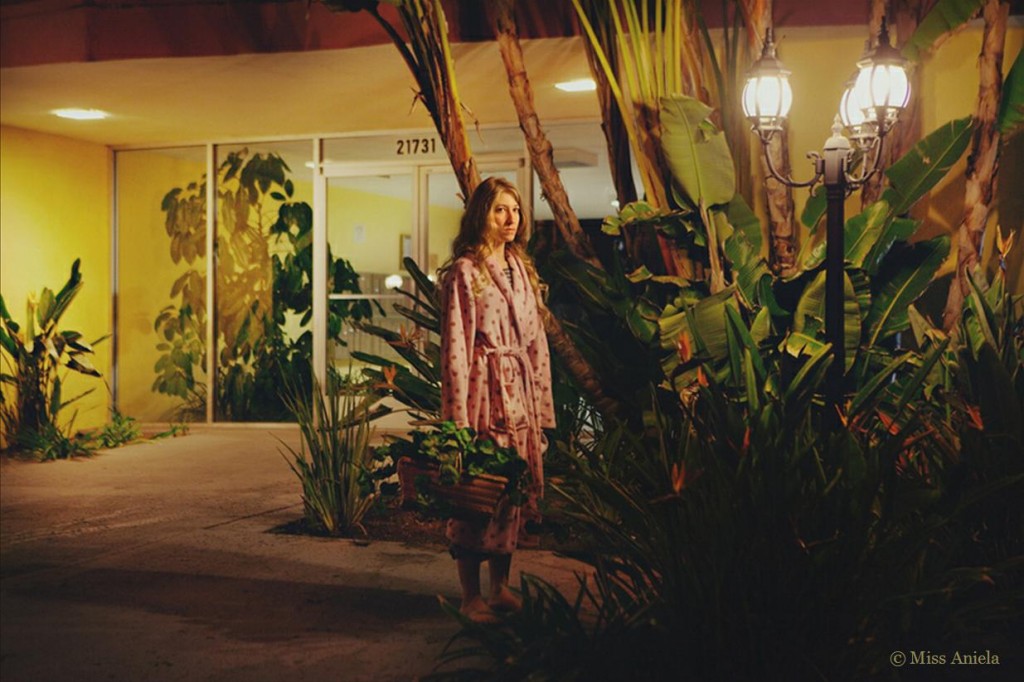 I stepped inside, closed the door and waited for my wife to come home.
"What do you think of your son's work out there?" I asked.
"My son?" my wife said.
"His little message," I said. "What he wrote for me?"
"My son did not write that filth."
My wife's son no longer lived with us. He had behavioral problems. He had been dealt an ugly hand, but he was not my problem. At least, I hadn't thought of him that way.
"If he didn't," I said, "who did?"
"I have no idea," she said, "but I know it wasn't my Nicky." The possessive on the endearment ended it, but it didn't stop there.
The next day when I came home the word AMERICAN had been added below the FUCK YOU.
"This isn't cool," I said to my wife. "You need to call his case worker and—"
"I told you, my son has nothing to do with that garbage. Nicky doesn't use such language."
"Nick," I said, "is a big, angry boy. He knows that word and many others just like it, believe me."
"Why would I believe you? This is my son, my blood. I know my son. My son did not do this trash."
We were newlyweds and I was in a different country, with a different language and culture. I tried to give lots of room to this, to the inevitable misinterpretations that arise. I tried to be extra patient and understanding, but the next day KILLER was added below AMERICAN and FUCK YOU, even larger, even redder.
"Carla," I said, "please. This has got to stop."
"What?" she said.
"Did you happen to notice what was added today? Did you see the word killer out there, on our front door? You know what this means? The words?"
"Of course," my wife said. "You think I'm blind or stupid or what?"
"Carla. So you saw what your son wrote? This doesn't bother you?"
"My son did not—"
"Carla, okay. Well, it's not okay. We've got to do something. Paint over it at least. Start there."
"Why?"
"What do you mean why? It's not right. The neighbors. Me. Us. A million reasons."
"It won't help," my wife said.
"What do you mean it won't help?"
"It'll just come back," she said.
"What'll just come back?" I said, losing my bearings. "What do you mean it'll just come back?"
"The truth," she said.
"What are you saying to me?" I said. "Who painted that?"
"I have no idea," my wife said calmly, walking toward the bathroom. "For all I know, killer, it could've been you."
I looked at the bathroom door in astonishment. I heard the shower start. Then I went to our closet. There was a can somewhere, a big can of blue paint leftover from the table I did for her father. I'd have to paint it all and sure, we'd look like we belonged in some Mexican village, but I didn't care. I found the can and brush and I opened the front door. I worked the lid off with my Swiss army knife, dipped the brush in, but then I stopped, stopped by the words that had been written. I re-read them: FUCK YOU AMERICAN KILLER, in those big, sloppy red letters whose borders looked like suspended tears. I thought of my wife's words, I thought of how futile it had been. Blue dots were appearing on the floor. I acted quickly. I added an "S" and then a gigantic exclamation point. I looked at my work, then I went inside, washed the brush in the kitchen sink and put it and the can back where I had found them.
I sat down on the couch.
I poured myself a glass of water and waited for my wife to finish cleaning her body.