Where a Placard Reads, 'Come Closer. We Don't Want You Watering Your Shoes.'
Public Toilet behind the Second District Police Station, Ningbo, 2004.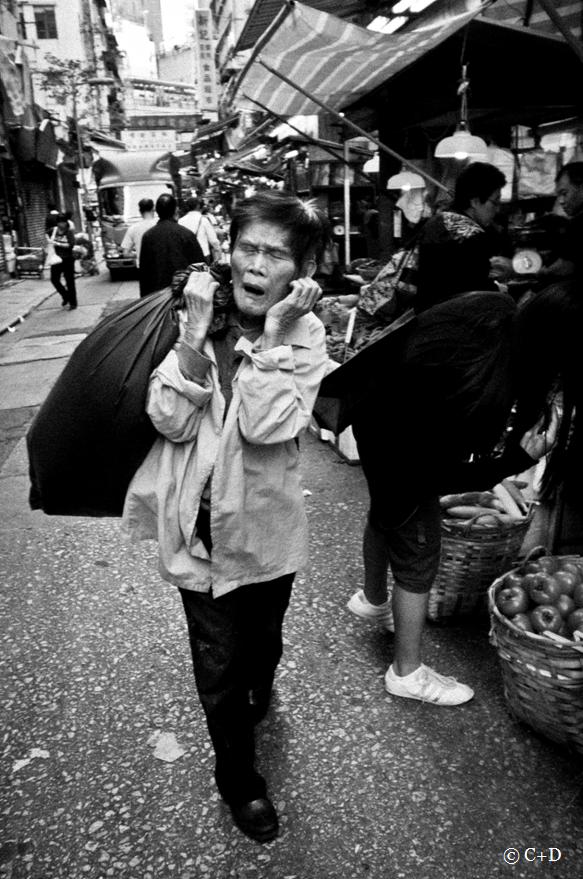 A man in a public toilet
once asked me
if there was anyone
I needed to have done.
I asked what he meant,
told him I couldn't read
between lines, especially
when I was trying to have a piss.
& he said, anything you don't want:
an arm, a leg, an eye, a head,
I can have it disappear like magic,
made into fertiliser, mixed with pig dung.
Rice crops thrive on human meat.
Just think of all the wars
that have helped it replenish, he said.
I was still not clear, and as I
shook down, pulled up my zip,
he had his hands in the Swedish
blow-drier mounted on the wall.
And he said, It's all a matter of price.
Three hundred for an arm, five for a leg,
a palsy thousand for a head.
Dwell on it well, he said.
No need to make decisions now
but call me when the need arises.
In business sometimes
you need to teach lessons
and some are only learned
by losing something.
He'd left his name card
sitting on the edge of the sink
and it got wet,
and the ink smeared,
so in the end all I got
was a number,
but I never caught a name.