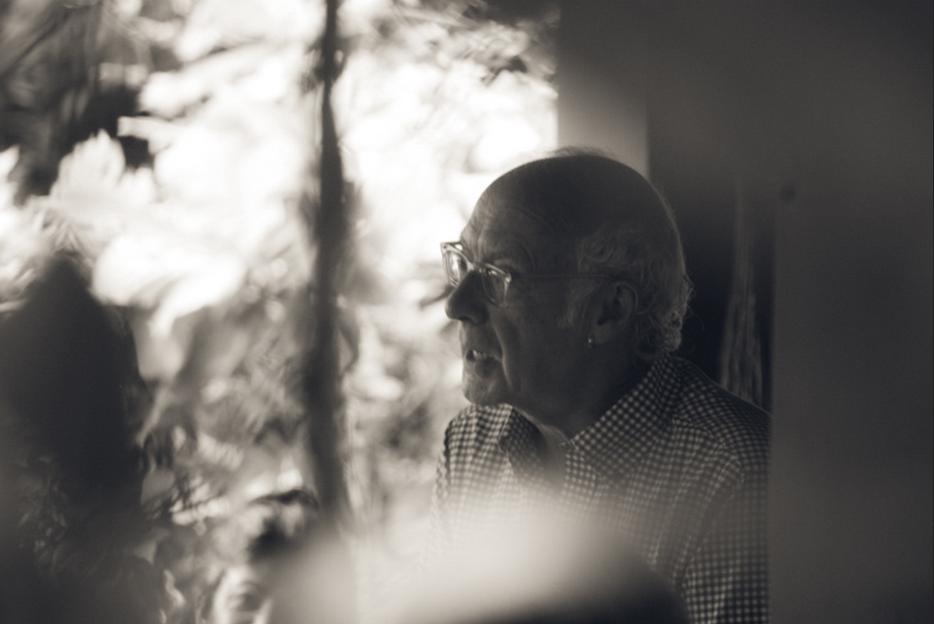 Invited to the launch of a book entitled
A Handy Guide for Grandparents,
in the spirit of caricature I dressed
as a cartoon grandfather.
Collarless shirt with braces and muffler,
baggy grey cardigan and woolly mittens,
wire specs, flat cap and smelly old pipe.
But nobody noticed.
My embarrassment turned to anger.
'I'm exposing stereotypes,' I shouted.
'Please raise your glasses and drink
a toast to Irony.'
In the silence that followed I slammed
my glass down on the table, spilling wine
over a stack of signed books. The author
was the first to exit.
I proffered my muffler to the store manager
as she wiped the covers with a tissue.
'No worries,' she whispered. 'In the early stages
my grandad used to throw wobblies like that.
Nice cup of tea?'

'Wobblies' is the first of two exclusive previews from Roger McGough's forthcoming collection, As Far As I Know, published by Viking on August 30th 2012.